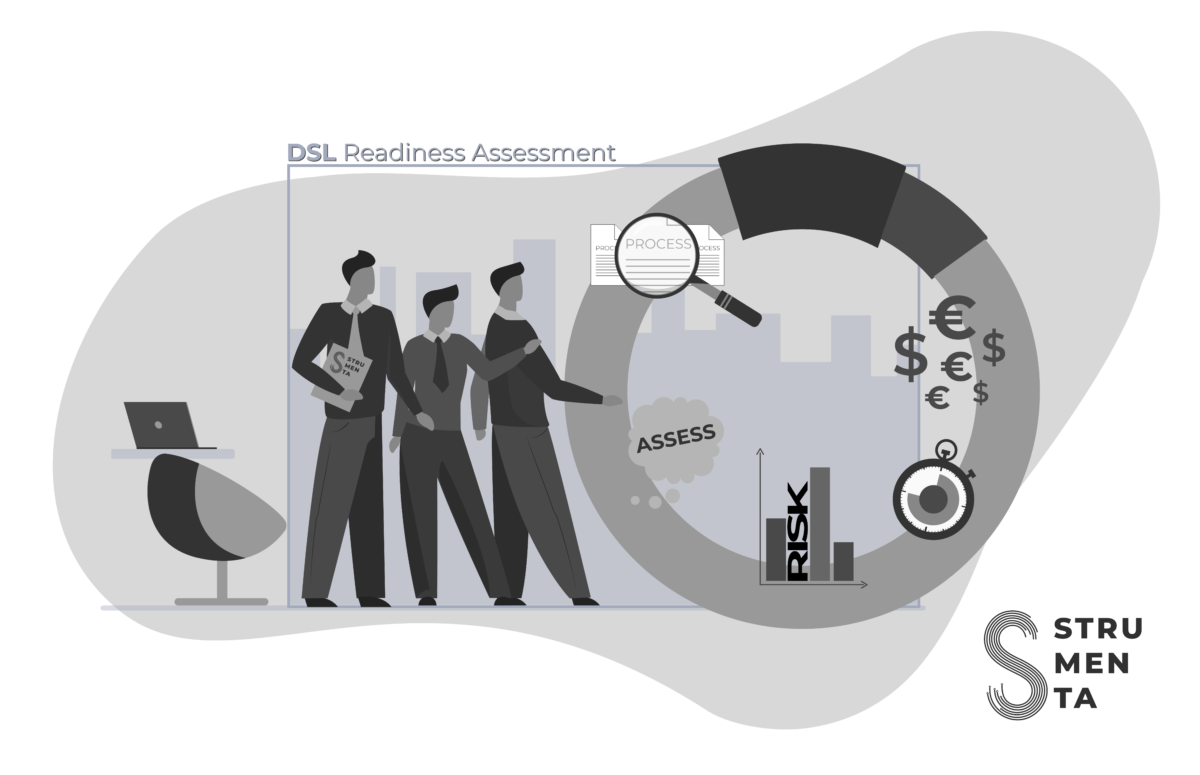 If you are reading this, is because you are aware of the benefits that Domain Specific Languages can bring to your organization.
However before doing any significant investiment of time and resources you may want to clarify some points.
In our opinion there are six fundamental questions which need to be answered before starting a DSL project.
They are:
Is a DSL beneficial in your case?
How should your DSL look like?
Which advantages can a DSL provide in your case?
How can we govern the change introduced by the DSL?
What are the risks that could make the project fail?
Which technology should you use for building your DSL?
If you can properly answer all of these questions you would be increasing significantly your chances to make your DSL extremely valuable.
Answering these questions is not easy because it requires experience with the design and adoption of DSLs in industrial contexts. Not many companies had that expertise in-house, for this reason we devised a service to help them answering this questions. We called it DSL Readiness Assessment.
The goal of the DSL Readiness Assessment is to evaluate your situation and understand if a DSL is a good fit for you. We intend to do that with an effort and investment as low as possible for you.
For this reason we have devised a streamlined process which is presented below.
This service would be offered by three experts in Domain Specific Languages: Markus Völter, Sergej Koščejev, and Federico Tomassetti.
The whole service is performed remotely.
The DSL experts you will work with
During the DSL Readiness Assessment you will work with three experts in Language Engineering.
Federico Tomassetti
Federico is the founder of Strumenta, a company specialized in Language Engineering. He has a PhD in Language Engineering, is the author of a blog on Language Engineering with tens of thousands of visits and the creator of the Strumenta Community, which groups many of the leading experts in Language Engineering.
Markus Völter
Markus is the author of "DSL Engineering", a fundamental book in this field. His experience building DSLs in multiple domains is pivotal to the development of our DSL methodology. He is a regular presenter at international conferences, for example you may be interested in this great keynote he gave.
Sergej Koščejev
Sergej has worked at JetBrains, on MPS, which is the most mature Language Workbench available. His technical expertise with Language implementation is of the highest level. He is also the co-host of Beyond Parsing, a podcast on the world of Language Engineering.
The process
This is the process we will follow to deliver to you the DSL Readiness Assessment in a timely manner, with a limited effort on your side.
Below we describe each single step.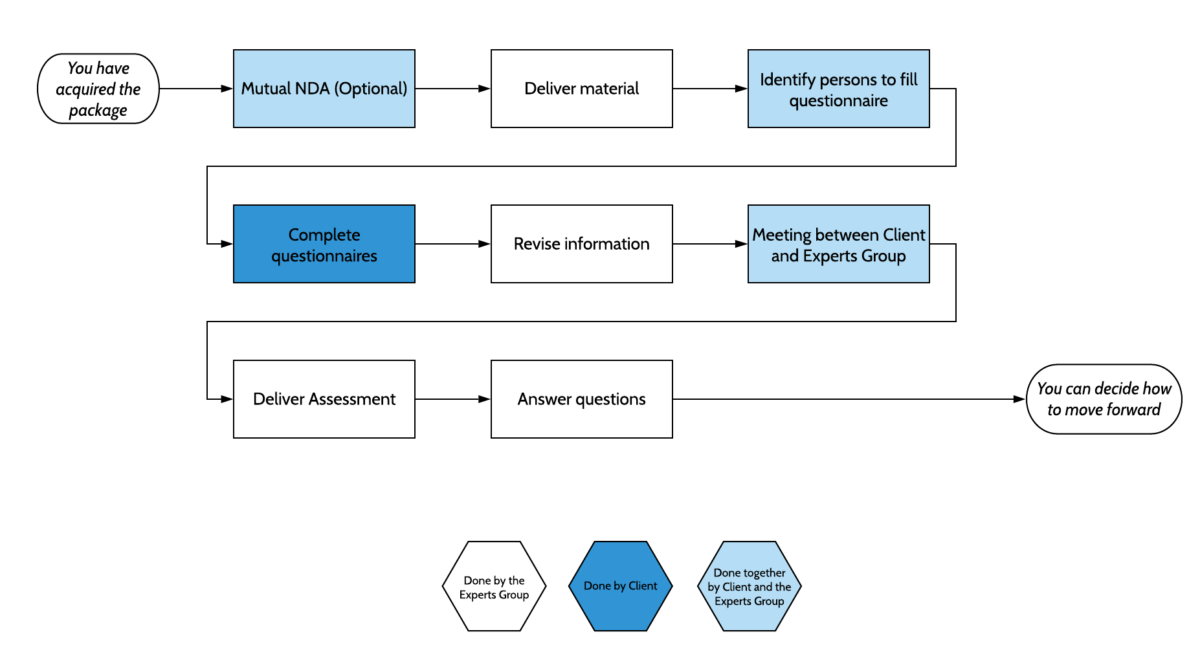 Mutual NDA (Optional)
Before we start we can offer to sign our standard mutual NDA we offer for these projects, if you consider this necessary.
Deliver material
We will then deliver the material to you. The material includes a set of questionnaires. It also comes with a concise manual. The manual will help you identify who are the best persons within your organization to fill the questionnaires. It will also provide guidance on filling the questionnaires and examples.
Identify persons to fill questionnaire
In case you have doubts about the persons who should fill the different questionnaires we will be available to help you, by email.
Complete questionnaire
At that stage you could proceed filling the questionnaires.
You will be guided by the instructions and examples provided to you.
They will help you collect the information we need to provide an assessment.
Questions will be regarding five aspects:
Description of your organization goals and high-level assessment
Evaluation of your organizational maturity and your processes
Strengths and weaknesses analysis
Your technological maturity on different aspects
Your expectations: goals and relevant timeline
Revise information
Once you have delivered the answers, the Experts Group will revise it collectively.
Meeting between Client and Experts Group
After that we will organize a meeting with you. We will help you identify the key persons who should attend this meeting. The meeting will last up to 2 hours.
Deliver Assessment
After the meeting the Experts Group will work on a concise and clear assessment which will be delivered to you. The assessment will be written. It will contain our recommendation for you regarding the adoption of a DSL, with a motivation. When possible we will refer to previous cases which we deem similar to yours, in the limit of what we can disclose without breaching our duty to confidentiality.
Answer questions
Once the assessment is delivered to you we will remain available to answer any question you may have on it, by email.
What we will not do
Domain modeling is out of the scope of this package. This means that at this stage we will not discuss the specific elements of the language to be designed and we will not prototype the potential language. We can help you with these activities if you decide to move forward once you have the results of this assessment.
Timeline
You will receive the assessment at the latest 28 days after the process is started. This is the absolute maximum, however, depending on your collaboration we can reduce a lot this time.

Buy the DSL Readiness Assessment
The price of the DSL Readiness Assessment is 1,500 Euro.
Invoicing
At the moment of purchase we will send you an invoice. We will also provide you an email address you can contact in case you need specific information to appear in that invoice.
Note that, if you are a registered business outside of Italy, no VAT will be applied to you. If you are a business registered in Italy or you are not a registered business (i.e., you are an individual) then a VAT of 22% will be applied to your invoice.
If you have any doubt or question please feel free to write at federico@strumenta.com .